OUR TOUR SPECIALISTS
TOUR MANAGERS
Anson Tong
Greetings, I am Anson Tong. I love travelling around the world & photography is my passion. Making sure my clients are enjoying and having a memorable vacation is my goal as a Tour Manager. Hope to see you on my trips very soon!
Don Yeo
Hola, my name is Don and I love to travel. it is my pleasure to travel with you to see the world. Travelling gives me the opportunity to explore new things and to meet people from various cultures and background. Bringing smiles to customers and receiving compliments after each tour, encourages me to do better, making my job not only enjoyable but also rewarding. Come and join me in my next travel!
Eric Yong
Hello! I am Eric Yong also known as 小扬. I have been a tour manager for the past 20 years and have been to many interesting and exciting countries in the world. Travelling in Style is an Art. Travelling with our wonderful customers is a JOY! The most satisfying part of my job is seeing all my passengers having a smile on their faces and giving me a thank you hug each time they have a safe and happy vacation. Always Be Happy & Smile Every Day! Hope to welcome you on my tours.
Eva Zhao
My name is Eva. I love my job as a Tour Leader and am extremely passionate about travelling. Travelling has also become one of the joys in my life. I enjoy the time spent with my group and I believe in having a balance and holistic lifestyle. So, join me on our wonderful trips and together we will see the world!
Jessie Leong
Hi, I am Jessie Leong. I love to travel because travel inspires me to learn and think more. It also allows me to have a wider exposure and gain insights to the many cultures and mesmerizing landscapes. Join in my tour and I will bring you to witness the beautiful wonders of the world.
Jimmy Pua
Come and explore the world with me - Jimmy Pua - your personalised tour curator. Get ready to be inspired on your next travel adventure together with me!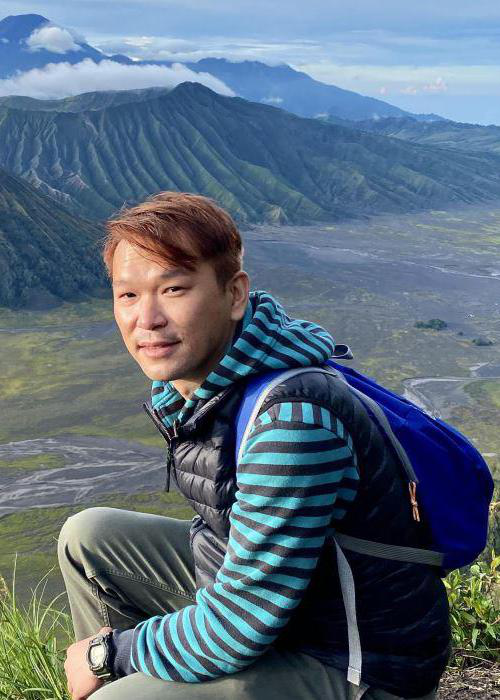 Kenneth Sim
My name is Kenneth. My passion is learning about life through travelling and exploring new things, I just love to travel because it makes me realize that the world is so beautiful and there is so much to admire and treasure. Come and join me...
Kovan Naa
Am passionate and simply love to smile. Hello everyone, I am Kovan your Tour Manager. I enjoy travelling and meeting people from all walks of life. That keeps me happy and always smiling! Let's travel the world together!